THE RUSHER SISTERS HAD A
dream
To bring Kava to the forefront of social community spaces, and to develop innovative, plant-infused brews that everyone could enjoy in place of alcohol.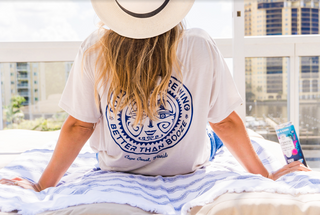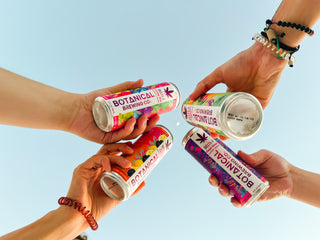 BORN IN THE BACK OF A
SOUTHWEST FL KAVA BAR.
When social outings came to a grinding halt in spring of 2020, the Rusher sisters saw the perfect opportunity to build behind the scenes. What better time to bring a stress-relieving beverage to life than in the midst of a global pandemic?
After plenty of experimenting, extensive research, and a shared passion for healthier botanical alternatives, Botanical Brewing Company was born.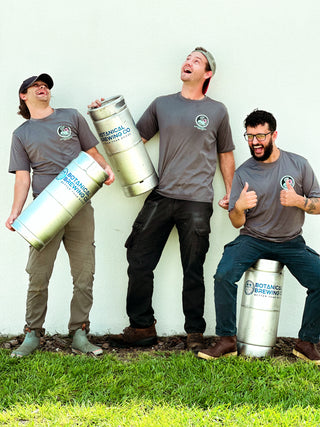 the botanical
brew boss
Our master brewer, James Jones, has crafted a delightfully satisfying series of plant-infused brews, giving everyone a tasty alternative to alcohol.
Each flavor delivers a fantastic plant buzz that is unique to its specific infusion. Our brews are currently available in kegs and cans for wholesale order and are carried in various stores, bars and restaurants acoss the country.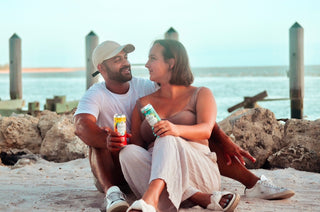 OUR
MISSION
At botanical brewing company, our mission is to promote a healthy and delicious alternative to alcoholic beverages, all while spreading the love of plant-based drinks.
This is our
story
Jacqueline and Caroline Rusher, known as
The Kava Sisters, wanted a place to hang out, to socialize, to live and enjoy life in a booze free environment. They wanted a place to meet people and create community without the hang-ups of a traditional bar. How can we make the perfect social bar without booze where everyone feels welcome and as comfortable as they feel in their own living room but also make them feel like they are on vacay from their daily life? And from that Kava Culture was born. 
Their first Kava Bar opened  in Bonita Springs, Florida in 2017. In 5 years they have expanded to 10 corporate locations and more than 15 franchise locations opened or coming soon. 
After experiencing the world of plant buzz through the kava bars we wanted to expand and reach more people throughout the country beyond Kava bars. Imagine walking into a bar or restaurant and being able to order a Kava, the same as you could a beer. We set out to make that a reality, and from the back of a kava bar that was shutdown because of COVID lockdown, Botanical Brewing Co was born. We set out to make Plant Botanicals into more than a traditional drink, we wanted a mixed drink to rival the most popular cocktails at any bar without the booze. Since then, we have set out to produce cans and kegs with only the healthiest plant based ingredients to be distributed across the country through Kava Bars, regular bars, restaurants and beyond. We can't wait for you try to what all the plant buzz is about.